The Lusk Estates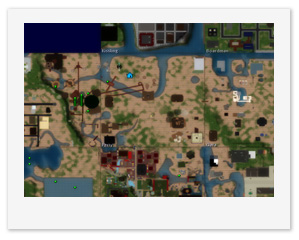 The Lusk Estates, managed by Luskwood and the Lusk Estates Land Trust, provides an area for new users or those who simply want a place to call home to live without having to worry about neighbors building giant dance clubs right next to your door. In addition, Luskwood manages a residential area in Clara in the same spirit.
The Lusk Estates Project and Clara's residential area are both strictly non-profit and operate on the "Free Rent" system. This means that all you have to do is contribute part of your monthly account's tier to the group. There are no rent charges and no up front costs - you will not have to pay anything more than what you are already paying Linden Lab™.
The zoning is strictly residential, so you won't have to worry about commercial builds cluttering the landscape.
Plots are limited, but we are always trying to add more. They are available to premium users and are generally 512 square meters in size.
Hungry for more history? Check out our entry in the SL History Wiki or either of our entries at WikiFur.